AFTER DEATH... Dad's Demise

Reason To Live?

I
continued to take him to Pearl Harbor once a week to give two talks right up until two days before he entered the hospital for the last time. It was nearly 15 months after Mom died that Dad developed an infection in his leg from scratch. The infection spread and the pain increased. I took him to the ER on a Saturday morning because he was in so much pain he couldn't get out of bed. Betty and I had to lift him into a wheelchair to take him to ER. When I got him to ER, I had to get the orderlies to help me lift him out of the car, while he screamed with pain.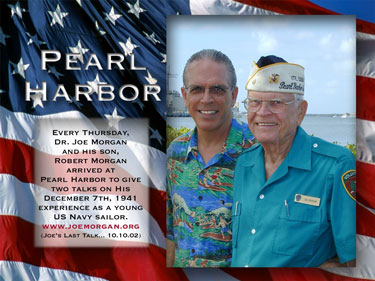 They ran blood tests and gave him a shot for pain. The shot didn't work. The ER doctor decided to send him home rather than keep him in the hospital. I pleaded with the doctor to reconsider. I couldn't see how we could care for him in such pain. The doctor said, "Contact the VA and maybe they will send you a nurse to help." What? On a Saturday? As the orderlies helped me load Dad back in the car, as he was screaming in pain, one of them said to me, "I don't care what the doctor said, bring him back if you can't handle it."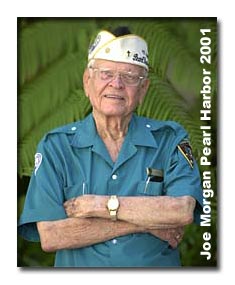 I called Betty on my cell phone on the way home to tell her the insane news. She said, the ER doctor had just called. "He wants you to bring Dad back to the hospital. He changed his mind." We picked her up at home and went back to the hospital. This time they checked Dad into the hospital for treatment of the pain and infection. Two days later, when I met with ward doctors, they had the infection and pain under control, but there was a new development: his kidneys were shutting down. Several months preceding this, Dad had been under the treatment by the kidney specialist who had predicted this condition would eventually occur. The ward doctor said it was serious and only gave Dad a week to live. Wow.