Open The Dialog

Discuss The Eventual Need
Watch For The SIGNS
Deal With Dysfunctional Relationships NOW!
Commit To The Task For The Right Reason

Are You Called and Equipped To Be A Caregiver?
Guilt, Obligation, or Love?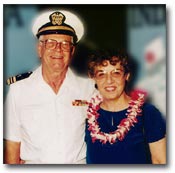 Plan Strategically

Your Place or Theirs?
Combining Households
What About My Career?
Expenses… Who Pays?
Legalities
Make The Call

Is it time? How do you tell?