AFTER DEATH... Burial With Honor

Open or Closed Casket?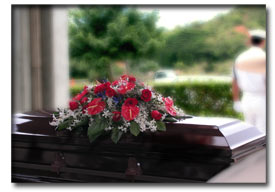 When they had finished preparing Dad, we had a chance to view him again, this time in his Navy chaplains' uniform. He looked so NOT like himself that I suggested to my sister and brother than we have a closed casket service. My brother gladly agreed without even seeing Dad. He would rather remember him alive. My sister did see Dad and agreed it should be closed. (So as it turned out, my efforts to make sure Dad's uniform was correct were all for naught.)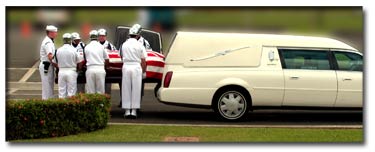 Church Memorial

Dad had several times expressed his desire to have the memorial service at his church. We contacted the Olivet Baptist Church office where we had been regular members. They agreed to not only to let us use the auditorium but to allow us to use the multimedia equipment to show a short video of Dad telling his story of surviving the Pearl Harbor Attack and how it gave him new purpose in living. We sang Dad's favorite hymns and each of us children shared some special memories of Dad.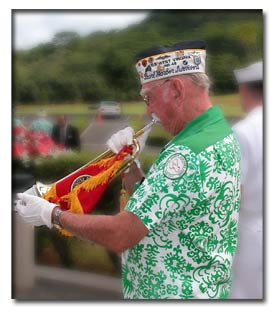 Just like with Mom, we arranged for the memorial service on a Saturday and the burial ceremony on Monday. Because Dad was a veteran, we contacted the officer who arranges for an honor guard. Though we had only invited family to the ceremony, a few of Dad's Pearl Harbor Survivor buddies showed up. They asked if they could walk behind the casket. "Of course." And one of them played taps on the bugle. Two National Park Service Rangers showed up to pay their final respects to their friend, "Chaplain Joe," who had volunteered for many years at the Arizona Memorial Visitors Center where they were stationed.