AFTER DEATH... What's Next for Us?
No Rash Decisions

One of the first things my brother said to me when he arrived for Dad's funeral was, "When are you moving back to California?" Not "Are you planning to move back, " but "When....?" I had to chuckle. I said, "The only thing I've decided is NOT to make any decisions right away." I wanted time to reflect on my options as well as life goals before I decided what's next. I needed some time to grieve, too.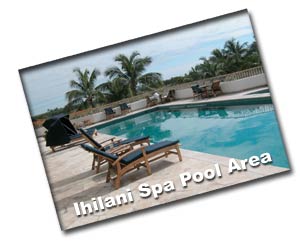 Betty and I took some time to relax. We spent a few days at our favorite Hawaiian Resort and Spa: the JW Marriott Ihilani Hotel and Spa. I
got a therapeutic massage, a Hawaiian salt scrub, and then laid by the pool. I went to see a few movies. Someday, I just slept in and then took a nap. In the weeks that followed, we spent much time discussing and praying about our future.