AFTER DEATH... What's Next for Us?

Making A Living

What would we do for income? We had a "basic necessity" income from one of our Internet web sites. BareFeats.com. We had several other web sites under development that had potential to add to that. We also had some non-profit web sites, BareFootOnTheRock.com for which we received donations. The nice thing about being a webmaster is that you can live anywhere in the world where there is a connection to the Internet. Julian wasn't the ideal place to run an Internet based business. There was no cable modem or DSL service. The phone lines were so poor, we could only get 26K dialup speed. So we took some of our savings and purchased an Internet satellite dish, receiver, and transmitter.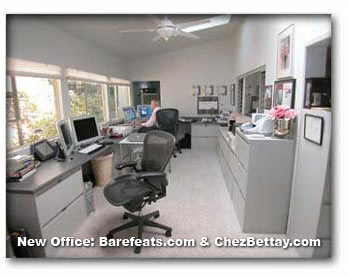 As you can see, our transition from full-time caregivers to "the next thing" was smooth, thanks to the help of both sides of the family and the inheritance from my parents.